The mountain marketing mojo is all about Millennials these days. How many of them will ski? How often? Will it be enough to fill the void as Baby Boomers hang up their skis? Research has already shown that it takes two Millennials to fill Baby Boomers' boots, so the pressure is on to make ski resorts irresistible to the 20-36 age group.
Panorama is already on point with plans for a new boutique hotel to replace the aging Pine Inn. CEO Steve Paccagnan has been investigating refurbs around North America: "We've been talking to companies like Yotel for ideas and looked at the Base Camp idea in Tahoe and Jackson Hole. We're bearing in mind all these ideas for our boutique hotel and addressing Millennial needs – smaller but really ergonomically-designed rooms, where the lobby becomes the main focus, with a really good bar, social areas, and stage for live music."
Whistler is about to unveil its industrially-designed pod hotel, Pangea catering to the value-conscious but sophisticated solo traveler. Lined in wood and outfitted with memory foam double mattresses and high-end linens, the pods will be just for rest and The Living Room communal space will be the social hub.
Building big is no longer better for Millennials who are espousing the 'tiny home' trend. In Utah, the young collective that owns Powder Mountain is constructing 500 square foot modern mountainside chalets rather than investing in McMansions.
Other trends include diversification of the traditional Happy Hour. One hour of cheaper sips and dips is no longer enough. Hyfive in Canmore, for example, has an all night happy culture with all beers, house wines, ciders, Hi-Balls and many nibbles at $5. Attracting locals and tourists, The Limelight Lounge – in Aspen and Ketchum – hosts five hours of happy hullabaloo from 2-7pm every night mostly with live music.
One Ski Hill Place, Breckenridge lures locals and guests with half-price drinks and appetizers from 2-6pm and then again 8-10pm every night. And Altezza at Telluride's The Peaks Resort & Spa offers duo deals from 2-6pm and 7:30-9pm nightly, right on the slopes at Mountain Village.
Craft brews are another trend which Panorama is already espousing with its collaboration with Arrowhead Brewery which could result in a special Monster brew. Many downhill-inspired drinks have a mountain motif: for example, Pow Day beer at the Waldorf Astoria Park City and Snow King pale ale from Snake River Brewing Jackson Hole. Whitetooth Brewing Company has labelled one of its core brews Truth, Dare, Consequence, the names of signature ski runs at Kicking Horse.
Another offshoot is Mappy Hour, founded in 2014 by Alta ski bum, Sarah Knapp, and spearheaded in Calgary by Resorts of the Canadian Rockies. The social/educational format is intended to inspire 20-36 year old cityslickers to get outside. With the Calgary events orchestrated by Powder Matt Mosteller, it's a great opportunity to spread the ski/ride vibe especially to RCR resorts Nakiska, Kicking Horse, Fernie and Kimberley. Then there's the new 'Yappy Hour' catering for pampered pooches: for example, at Waldorf Astoria Park City and The Pines at Beaver Creek.
Innovations in ski instruction include ski university where participants get a season's pass as a graduation gift – Copper Mountain and Learn and Earn at Snowbasin, Utah. And mindful skiing is reflecting the Millennial fascination with meditation. Courses available include Her Mountain at Northstar, Tahoe, Skiing with Mindfulness at Blue Mountain, Zen and the Art of Mountain Maintenance at Mont-Tremblant, Big White's Mindful Nutrition Ski Retreats and Retreat Golden BC. And then there's Virtual Reality with simulators impacting race training and remote ski instruction.
Night skiing is an added wow factor these days at increasingly more resorts, with Bromont leading the way with floodlit skiing until 2 am on eight 'Nuit Blanche' party nights throughout the season. Its 102 lit trails, 32 glades, six snowparks, and nine lifts are also open until 10pm every night. Resorts notching up nocturnal gnar include Panorama of course, Kimberley, Mt Norquay, and Big White in Canada and Keystone, Squaw Valley and Steamboat in the USA.
More mountain coasters were launched in Colorado last year than new ski lifts. Fast becoming an expected ski area après accessory, they are attracting families and Millennials at resorts such as Aspen Snowmass, Breckenridge, Steamboat and, in Utah, Park City.
With Millennials, in particular, wanting instant fixes – and many urbanites opting out of vehicle ownership – access to ski area needs to be easier and speedier. Telluride has recently sponsored direct flights to its nearest airport, Montrose from hubs all over the States. Winter Park has reinstated its snow train link with Denver. Ski shuttles are getting more available and smarter, often providing internet, and ride share sites are multiplying.
This winter a new company, SnowSearch launched a Kayak-style website aimed at modernizing the way younger generations engage with and consume snow sports travel online. "Our travel content is written by unbiased local experts, from pro athletes to gear shops and foodie bloggers to powder hounds," says CEO Bryan Dunn. It includes resorts and cat/heli ops across North America.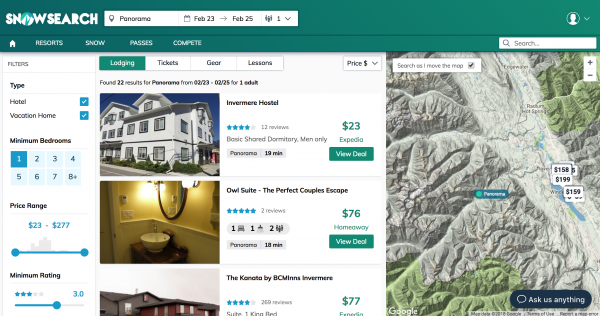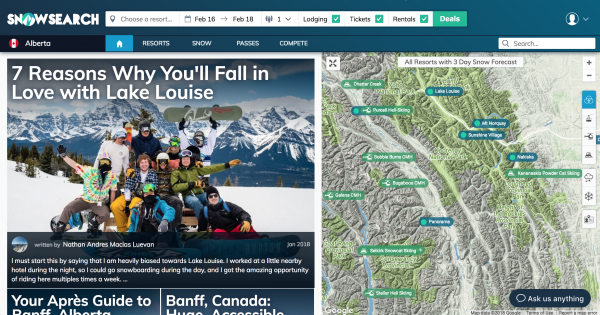 Everything is about delivery and convenience these days, especially in equipment rentals. Ski Butlers deliver skis, snowboards and boots direct to hotel, house or condo with personalized fitting and free adjustments at 37 North American resorts. Rivals include Black Tie Rentals now operating in 39 resorts in Canada and the US, rentskis.com in the US and Whistler; and even ski shops are going the delivery direction – for example, Telluride Sports, CO.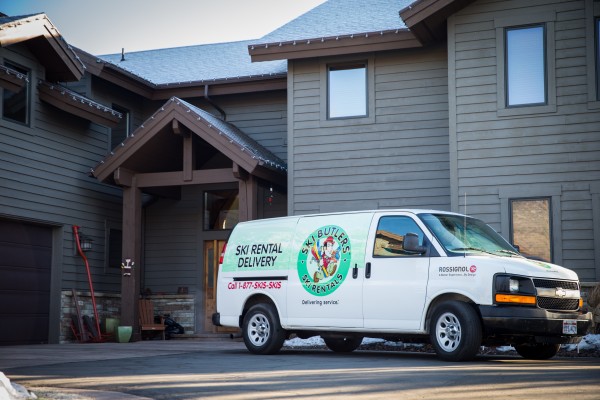 For the past decade resorts worldwide have been branching out to encompass more diverse experiences including winter fat biking, ziplines, tubing, skijoring and snow kiting: all part of 'the experience economy' where thrills and magical moments are taking over from materialism for Millennials. Snow kiting clinics are available in Canmore, Québec and Toronto. And resorts are cashing in even on ski touring, which used to be a free way to get a skiing fix. Now, there are courses on safety and guiding to slack and backcountry areas – for example, Fernie's Backcountry Basics and Aspen's uphill clinics.
'Millennial Passes' are the latest way to lure younger participants at resorts such as Brighton, Utah, Sunday River, Loon, Sugarloaf, Stratton, seven resorts included in The Peak Pass and Taos. Age groups vary slightly but typically the Millennial passes target ages 18-32.
Other Millennial mountain momentums include co-working space which is redefining the ski bum, who could now be anything from a telemarketing stock broker to a lifestyle migrant. At Heavenly, the Tahoe Mountain Lab co-workspace is ski in/out at the top of the California Tram. Telluride is luring young entrepreneurs to relocate there by offering $30,000 funding, office space, mentors, and business training to those with the most innovative business ideas. Crowd-funding is targeting Millennials with money to invest in their favourite ski hills – for example Red, BC with its Own the Mountain campaign. Satisfying the digital generation, skigear and clothing has gone high tech with tracking, AR, music and battery-powered heating. Ski and snowboard-themed dating apps are making it easier to keep wintersports in the family as Millennials seek like-minded life partners.
Mega mountain events are on the rise with LGBTQ skiers and riders flocking to festivals at Whistler, Big White, Jasper, Aspen, Telluride, Park City and Stowe.
And the Millennial mania for outdoor music events has led many resorts to set up spring festivals, following on the success of The Whistler World Ski and Snowboard Festival. These include Panorama, which launched High Notes last season and Sun Peaks which introduced Canada to Europe's Snowbombing Festival last April.
Solar is taking over the greening of ski resorts with first Mt Abram leading the way by installing 803 solar panels and now Squaw Valley pledging to run entirely on renewable energy in partnership with Liberty Utilities by December. Vail has a 2030 clean energy deadline and Aspen has started installing solar panels.
Possibly the biggest trend impacting the North American ski industry comes from China. Ready or not, resorts are starting to see an increase in Chinese visitation in winter and savvy ski marketers are actively reaching out to this massive market, providing resort alliances (e.g. Squaw Valley with Genting Secret Garden Resort), translated websites, customized packages, Mandarin-speaking instructors, Chinese food, and simple home comforts like Chinese newspapers.