The Panorama Bike Park celebrates old school riding while embracing the new directions and trends of the ever the evolving sports of downhill and XC mountain biking. The park's roots are obvious in the braided labyrinth of burly tech DH trails.
The Bike Park is accessible from the Mile 1 Express Quad Chairlift.
Summer 2021
This summer will look a little different as we implement physical distancing requirements and other critical precautions around COVID-19. Due to this we will be rolling our a modified operating plan. For more information about what to expect this summer, click here.
Opening dates & hours
10 AM - 4 PM
June 26 - September 5: Open 7 Days a week!
2021 Bike Park Season Pass
Ready to ride?! With modern flow trails and progressive jump lines the Panorama Bike Park just keeps getting better and better each summer. Get in on the action with a Bike Park Season Pass.
2021 Earlybird Sale now sold out!
Our Earlybird Bike Park Season Passes sold out in an incredibly short amount of time! THANK YOU!
If you missed our Earlybird limited sale you can still purchase a Bike Park Season Pass at a really great rate. If you ride the bike park 4 or more time the pass will pay for itself. Ride the Mile 1 Express Quad Chairlift all summer long!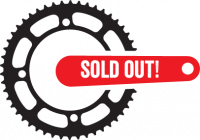 PASS AGE GROUP
BUY ONLINE


(Starting March 8, 2021)

REGULAR PRICE
Adult (18-65)
Buy Now
$259
Senior (65+)
Buy Now
$219
Youth (13-17)
Buy Now
$219
Child (6-12)
Buy Now
$189

A Summer 2021 Bike Park Season Passholder may be eligible for a full or partial refund in the event they are unable to use their pass because of a Bike Park closure of 30 days or more due to a public health order or public health emergency. The Season Pass will cease to be valid when a refund is processed and cannot be used again in the Summer 2021 season. SEE TERMS & CONDITIONS BELOW.
---
2021 Bike Park Day Ticket
*Online lift tickets must be purchased two days in advance.
TICKET AGE GROUP
SINGLE DAY
PM TICKET (From 1:30 PM)
Adult
(age 18-64)
$65
$53
Senior
(age 65+)
$57
$46
Youth
(age 13-17)
$57
$46
Child
(age 6-12)
$39
$32
Missed the sale? Make sure you sign up for our 'Bike Park News and Specials' so you can be first to know for summer 2022.