NEW: Push Notifications
Whether you are on the resort visiting us or at home planning your next trip push notifications are an outstanding way to hear only the most important and time sensitive alerts from us. You can unsubscribe from any of our push channels at any time so you only get the news alerts you want.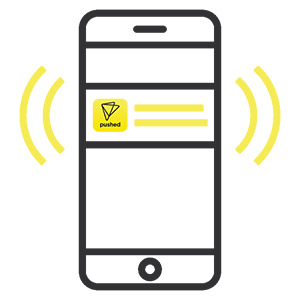 It's Easy!
Go to your Apple App store or Google Play store for Android. (You can also get notifications on your desktop.)
Download the app Get Pushed. The icon looks like this:
Fill in the fields to sign up.
Once signed up, click the circled plus icon in the top right corner.
Within Panorama you will see 3 channels or options for the types of notifications you can subscribe to: On Resort Guests, Summer News Alerts, Winter News Alerts. Alternatively, you can click on one of the links below to subscribe to a particular channel.