---
Additional Season Pass Information
2019/20 Season Passholder Lockers
Looking for a ski locker to use for the 2019/20 winter season? Rent one of ours - they are conveniently located in the Pine Inn below the T-Bar & Grill. A limited number of lockers are available for rent starting December 2019 - April 12, 2020. These are only available to Season Passholders.
November 1 to December 11 - $120 per locker (available to current locker holders with 2019/20 season passes only)
Starting December 12 - $120 per locker (open to all 2019/20 season passholders)
Call 1.800.663.2929 to reserve your locker or add your name to the waitlist. Lockers are not available for purchase online.
Important to know:
---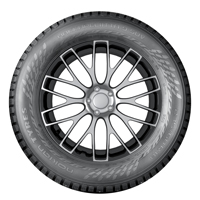 Purchased your pass before the early bird deadline of October 17, 2019? You'll receive a $100 savings card from Kal Tire!
Receive $100 off a set of four new passenger or light truck winter tires from Nokian Tyres or a set of four house brand alloy wheels or a minimum $375 purchase of our warranty-approved mechanical services. If an instant rebate is in effect at the time of purchase, an additional discount will be applied to provide total purchase savings of $100. Products must be purchased and installed at Kal Tire on or before March 31, 2020. Discount is only available on original purchase and cannot be retroactively applied to a previous purchase. Valid at participating Kal Tire locations. Not valid for vehicles used for commercial purposes. Maximum one voucher per vehicle. Voucher has no cash value and cannot be used in conjunction with any other offers or discounts.
Important to know:
A Kal Tire PDF voucher will be sent by email to those who purchased their winter 2019/20 Season Pass by October 17th 2019.
---
The Panorama Advantage Card
All Season Passes are RFID enabled and come on cardstock that says 'Advantage' as shown below.
Advantage Cards have a deposit of $5 in addition to the Season Pass cost in the tables below. If you already have an Advantage Card from a Season Pass or Snow+Card from winter 2018-19 you can keep that and reload online it without paying the $5 deposit.
The Panorama Advantage Card is your Season Pass and in the future you will be able to add other products from Panorama onto it such as rentals, ski tunes, event tickets. We are one of the first resort's in Canada doing so and as we the technology gets integrated into our system and offers become available we will let you know. For this reason we encourage you to keep your Advantage Card at the end of the season, but you are always welcome to return your Advantage Card and get your $5 deposit back so long a the card is in good usable condition.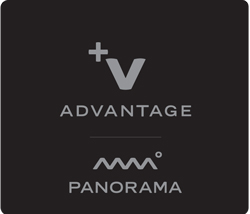 Having difficulty reloading your RFID Card?
No stress. If are unable to reload "make the link" to the RFID card in your hands when you are trying to purchase online take a deep breath - life is okay. Simply continue with the purchase and unclick media required. Our Guest Services will tidy things up for you by relinking your RFID card to your account and you will not be charged the additional $5 fee.