Welcome to the Stone Age.
Paper for a paperless world that's not an electronic, facsimile or app.
We've made a big change this winter and we thought you would love to hear about it. Have you skied with us yet this season? If yes, have you felt our new trail maps? Strange question, I know. They feel different don't they? They have a velvety kind of texture, a matte finish and simply feel more futuristic. Although they might feel futuristic we have taken things back to the stone age. Our trail maps this year are actually made out of ground up stone and are not a traditional paper of any kind. Panorama's ski maps contain 85% calcium carbonate (limestone) and recycled concrete, and 15% HDPE (high density polyethylene) a non-toxic binding agent.
Panorama is the
first

ski resort in Canada to have these available!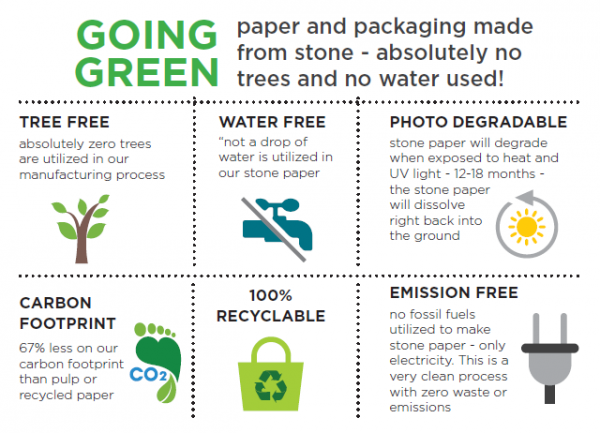 Some quick facts:
Stone Paper is waterproof (see below photo) and tear-resistant (it is possible to rip if you try, but our maps are not going to tear apart after multiple visits in and out of your pocket, or on a windy chairlift – never again).
Requiring no trees or water, Stone paper is sustainable, and is 100% recyclable. (Did you know regular paper can only be recycled seven times, and each time it goes back to print they have to add more virgin pulp fibre.)
Using 1 ton of Stone Paper saves 20 trees and 16,000 gallons of water (We print 40,000 maps = 3,000 lbs = 30 trees saved!)
Production of Stone Paper results in 67% less carbon footprint than making pulp paper.
Stone Paper is naturally white, requiring none of the acids, dyes or bleaches used for pulp paper production, which have polluted many rivers, lakes and oceans. As a result, Stone Paper is completely non-toxic, and is even food safe.
The durability of Stone Paper means people will hold onto their maps, or pass them along to a friend instead of grabbing a new one each visit.
Super high resolution and quality print (sheet-fed vs. web press roll stock; no pulp paper = no grain to decrease sharpness; better color saturation)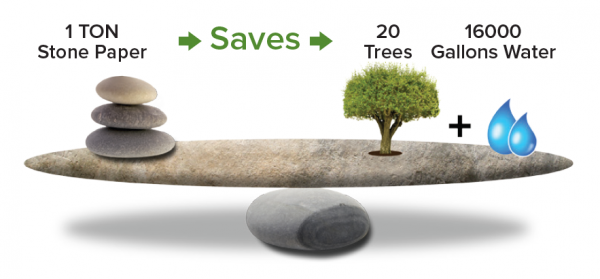 How waterproof are they?
Here is our map sitting in a fish tank for a full day at the Toronto Ski Show without any degradation or smearing ink. Amazing eh! Anyone who has ever had a soggy wet map in their pocket can appreciate this!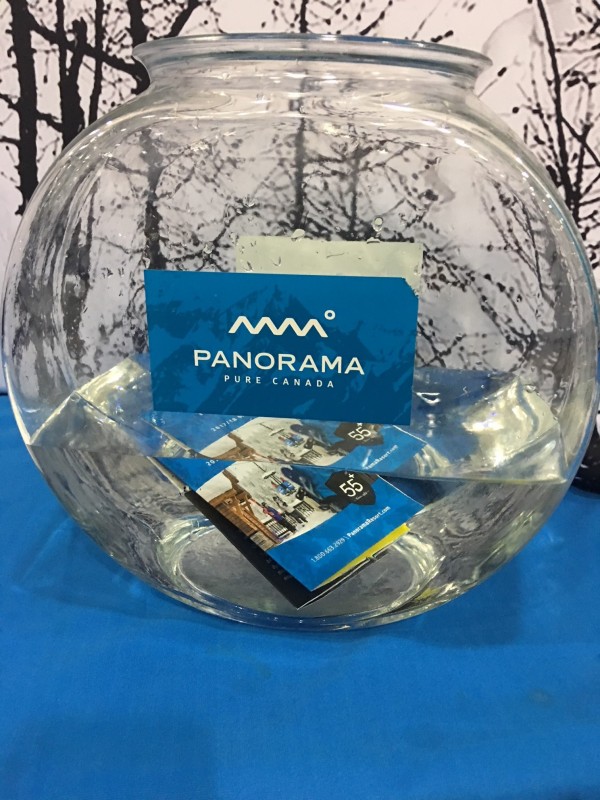 We asked Eric Stein General Manager, Business Development at Stone Paper Solutions about the new relationship with Panorama and he had this to say. "We're thrilled to support Panorama's continued environmental sustainability efforts, and applaud the decision to print their 2017-18 trail maps on our 100% eco-friendly Stone Paper. As the first Canadian ski resort to eliminate the use of pulp paper for its maps, Panorama is making a positive statement about reducing the ski industry's carbon footprint: Actions speak louder than words, and Panorama is actually doing something about global warming."
What do I do with my stone Paper map after I am done skiing?
Here's where we get a bit technical. The HDPE in our trail map paper is photo-degradable. That means the molecular structure will break down under exposure to UV light, even in a landfill. During this process calcium carbonate (CaCO3) is released and returns to the earth, while the HDPE gradually breaks down further, and is almost fully converted into water, carbon dioxide and biomass in about two years.
While recycling in general is an admirable goal, the process requires significant energy to support collection, sorting and transportation, and can therefore be somewhat counterintuitive. Because Stone Paper breaks down as described above, we also support and recommend, disposing of our trail map in the regular waste stream. If you prefer to recycle our map, the HDPE (the non-toxic binding agent holding the calcium carbonate and recycled concrete together) is 100% certified for the #2 recycling stream. You may need to advise your local recycling agency on this.
Really, the best thing to do is reuse your map again and again all season long (you can even pass it off to a friend). When the season is over you can pin it to your wall as a keepsake, plant it in your back yard, throw it in the waste or #2 recycle it. For the record, although our trail map will eventually photo-degrade throwing your map from the chairlift or out a car window is absolutely not cool.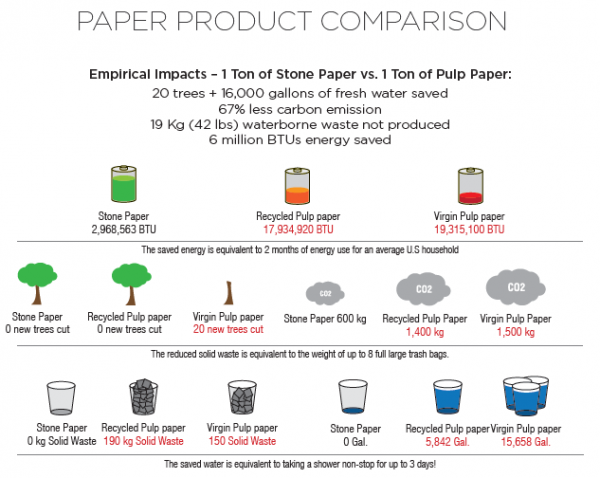 Watch this video to discover more about Stone Paper:
Video and graphics provided courtesy of Stone Paper Solutions.