So, watching all the winter athletes perform has got you stoked. You're eager to try the wintersports that are so accessible in the Canadian Rockies. But problem: you are not sure how to go about it or which sport to pick. How to buy the right gear? And you're also worried about the cold, possible injury potential and making a fool of yourself on the slippery slopes!
Stop thinking of the negatives and, like so many people around you, give it a go before making any assumptions. Everyone can do these sports – it's a question of learning the balance and utilizing gravity and the capabilities of the equipment. If you can drive, if you can ride a bike, you can ski or ride.
The benefits will be a fun new activity with like-minded people, outdoor exercise to justify all that winter comfort food, a healthy hit of Vitamin D when others are huddling at home, and the chance to do something exciting and uplifting during the long winter with your family and friends. This is the way to turn winter from weary to wonderful!
Let's start from scratch: choosing which sport. You can actually have a go at both skiing and snowboarding at learner-friendly resorts such as Panorama. The Adult Discovery Program is for first-timers and includes equipment rentals, lift ticket, and lesson, with choices of skiing or snowboarding and half or full day. My advice – go for the full day to get the feeling entrenched in those mountain muscles. You'll benefit that way from muscle memory next time you try it. And don't leave it at just one day – try and repeat in order to reinforce the skills you learn. There are also options to try Nordic (cross country) skiing, snowshoeing, and ice skating in most resorts these days, along with equipment rentals and lessons. Don't be shy – everyone was a beginner once! And by the time you do day 2 you will already have absorbed a huge amount of knowledge from the rental shop staff, your instructors and your new friends from the lesson.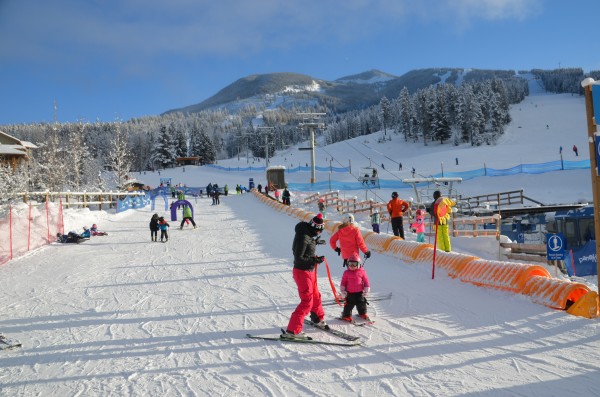 The Discovery Zone.
Choosing the right clothing requires a bit of research so check out blogs such as www.onetwoski.blogspot.com for advice. Choose waterproof, windproof outer layers, sweat-wicking merino wool underlayers (including leggings), a down vest, and lots of layers. Don't forget warm mitts, a face mask or neck buff which can cover the mouth and nose, and a helmet with compatible goggles (don't have a gap!) Always put on sunscreen before going outside, even on a cloudy day.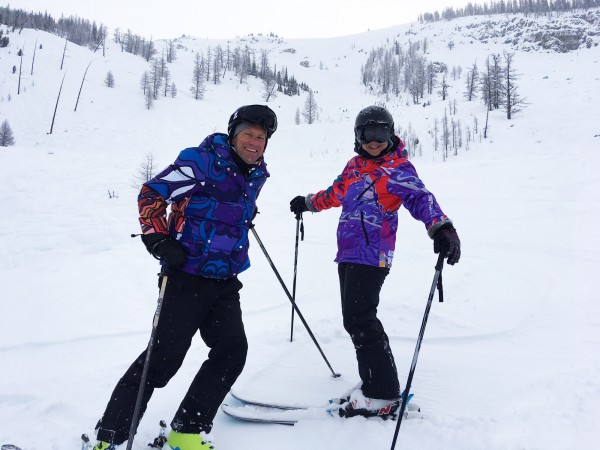 Wear bright colours on the slopes like these Alchemy of Ride jackets.
Being active in the mountains in winter provides an enduring escape from the routines of daily life, with fresh air bringing a sense of clarity and perspective which you can take back to the city. Warning: It becomes so addictive that you'll want to do it every weekend! That's when you're going to start to think about buying a season's pass to reduce the overheads. Sign up for ski resort alerts and watch out for announcements from March onwards for the cheapest 'earlybird' prices for next season's passes.
Don't worry, snowsports don't get boring, even at the same resort: conditions change daily – and sometimes during the same day – giving fresh challenges and new experiences. And, of course, you progress each time you're on snow. It's not like golf where you seem to take one step forward and two or three back the next round. With snowsports, balance improves each time, fitness increases as you get used to exertion at altitude, muscles start to remember the motions by themselves, and you gain confidence to try more difficult runs. Tip: try to go with the same instructor each time you ski or ride. Developing a strong, trusting relationship with your mentor can really reassure you that they know your capabilities better than you. And don't be tempted to rely on friends to teach you – they only know how to do it themselves, not how to pass on those skills to others!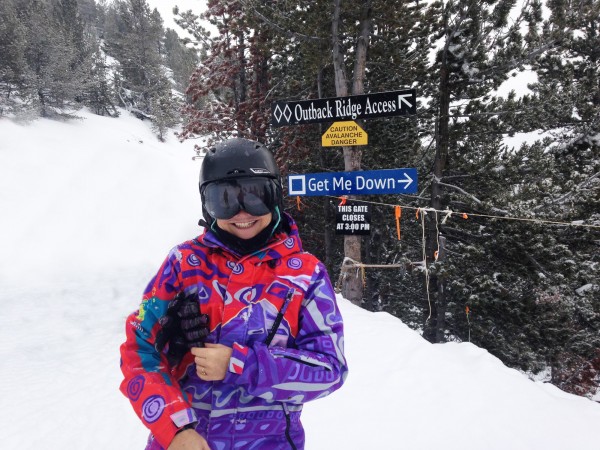 When you change your mind about the black run, there is likely a blue to GET YOU DOWN!
You'll start with groomed runs - look out for parallel lines made by a snowcat overnight which make the snow resemble corduroy fabric. Most evident during the morning, corduroy is the kindest surface to ski on, with any lumps or bumps ironed out. As you progress from the bunny hill, you'll slowly work through green, blue and black difficulty-designations, giving you months of mountain progression. Then you'll move on to softer, powdery freshly-fallen ungroomed snow (simply called powder) and the bliss of bumps skiing. Bumps, also known as moguls, are formed when multitudes of skiers/riders have skied ungroomed slopes over several days, their tracks creating troughs around mounds of softer snow. And finally, there are glades to conquer - groves of trees that have been thinned out, with the lower branches and brush removed, to enable tight, challenging but exhilarating skiing/riding. Never try any of these elements by yourself. Each surface and gradient requires different techniques so get instruction for professional pointers and safety skills each step of the way.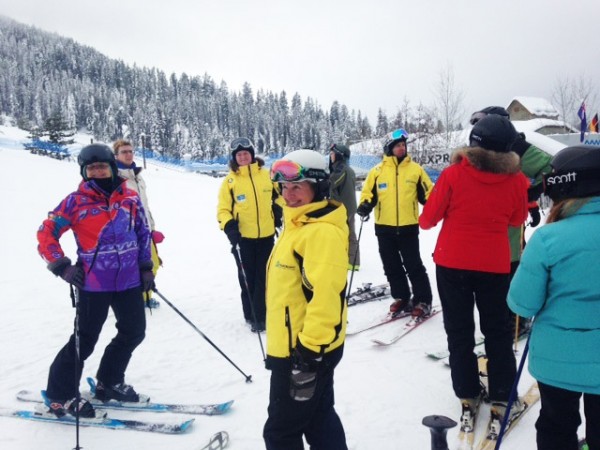 Take a free Mountain Friends Tour at Panorama.
Once you are a few days into wintersports, you'll start to appreciate the scenery and the cachet and flamboyance that goes with this jetsetters' sport – especially during après ski (literally 'after ski' relaxing in the bar, restaurant, spa or hot tub). Wintersports have always been associated with style, fashion, and fine dining in majestic mountain settings. Stars and celebrities ski or ride, royals ski, Oprah Winfrey skis and Prime Minister Justin Trudeau was once a trendy snowboard instructor at Whistler!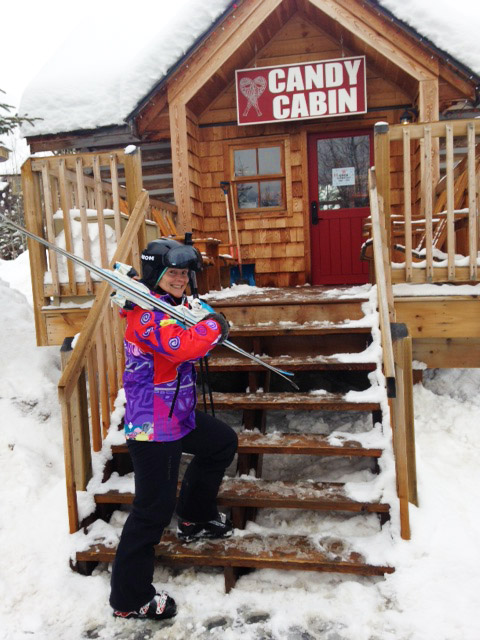 Apres ski treats.
Although deemed expensive by many, multi-day ski holidays can cost around the same as a cruise or a trip to Disneyland and, compared to team sports such as ice hockey and soccer, can often cost the same for your kids - but with the added advantage that the whole family can take part rather than watching from the sidelines. Wintersports could be the wisest way to break down that generation barrier with your kids.
Being a beginner only lasts a day or two. After a course of lessons, a few weeks on snow and various gear and equipment purchases, you'll be calling yourself "intermediate" in no time!