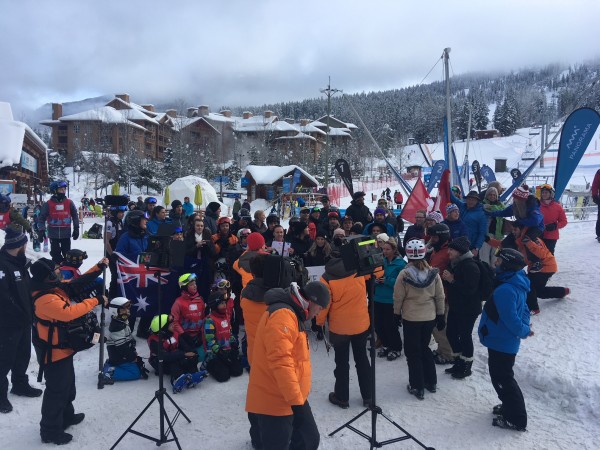 The big excitement on the hill this week was a visit from Sunrise, the top rating breakfast TV program from Australia. Reporter Sam Mac and the crew came out to see what we had to offer, and it seems they were pretty impressed! Some pre-filmed footage of our fantastic vistas, Sam out with Flying Max for a bird's eye view and several live crosses around the village were broadcast across Australia. It seemed that plenty of our Aussie staff, local ex pats and destination guests were keen to get involved and put their mugs on display for the relatives and friends downunder. On top of that, over the last week we've had lots of activity, with the Freestyle BC Timber Tour holding several days competition in various disciplines, as well as a CADS Adaptive ski /board technique course from BCAS, and our first Syndicate Rockstar Rail Jam of the season. All that going on, and I still had time to ride the mountain!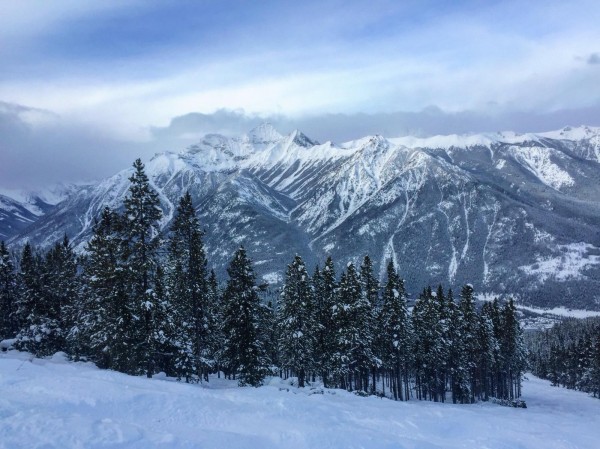 A little snowfall into last weekend gave some great conditions across the mountain as the soft groom continued to be a delight for carve turns, and the bumps got that extra soft packed feel - something akin to a fleece covered quilted lining in a jacket. As per usual for this season though, those in the know would hike for deeper snow! The mafioso warned me off from revealing the exact location of heliski worthy, untouched, settled powder that was over boot top, and on a well supported base too! I keep saying it, but this new Bigrrr terrain expansion has benefitted us not just with the additional acreage, but also the even longer availability of untracked lines!!
I've been off on the explore this week, finding sections of lesser tracked snow on the frontside in widespread locations. In fact, it didn't seem to matter if I was off to the side of the recently opened Millennium, scouting drops in the Dream Zone, or playing among the trees between runs in Founders, I found turns in untouched snow without too much effort. To be fair, it's helpful knowing the fall lines in a few spots so that you don't miss the line, but I'd keep looking back uphill and seeing further options for next time.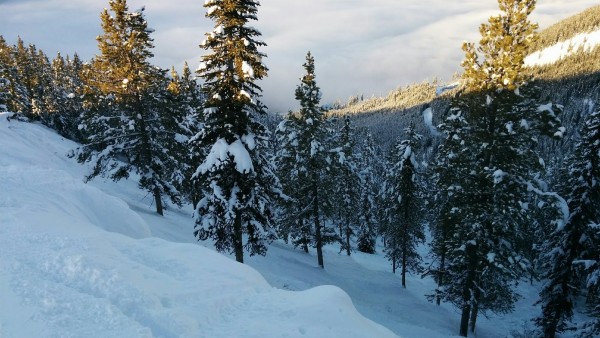 As we come into the weekend, we're looking at some significant snowfall to hit reset once more. A quasi-stationary low pressure system off the Pacific coast is sending warm, moist air our way, with some light snowfall having started Wednesday, and looking to continue overnight for a possible +10cms into Thursday. The long range forecast shows another low coming in from the north Pacific, with some more snow potential for Sunday and into next week.
I'm thinking that the weekend will be full of some pretty sweet riding conditions, so you'd best be planning to make your turns up Toby Creek Rd, so that you can make turns down the many and varied lines of Panorama!