Eating, drinking and being merry... and bringing it down the mountain of course! We've been enjoying some good riding while the festive feeling has taken hold. The Christmas period has seen some lovely sunny days that have basked the upper mountain in warming rays. Cooler temperatures have kept our slopes in good overall condition, with plenty of soft clumped powder skiing, a week after the last significant snowfall, but at time of writing this the snow has started again!
Taynton Bowl has continued to impress this week with some good powder turns for those willing to hike. Knowing the fall lines has brought rewards, as popping over a spine or around a stand of trees often brought some extra turns in the untouched snow. There's so much space out there with the new territory expansion of the Monster and beyond, that fresh snow lasts an inordinate amount of time!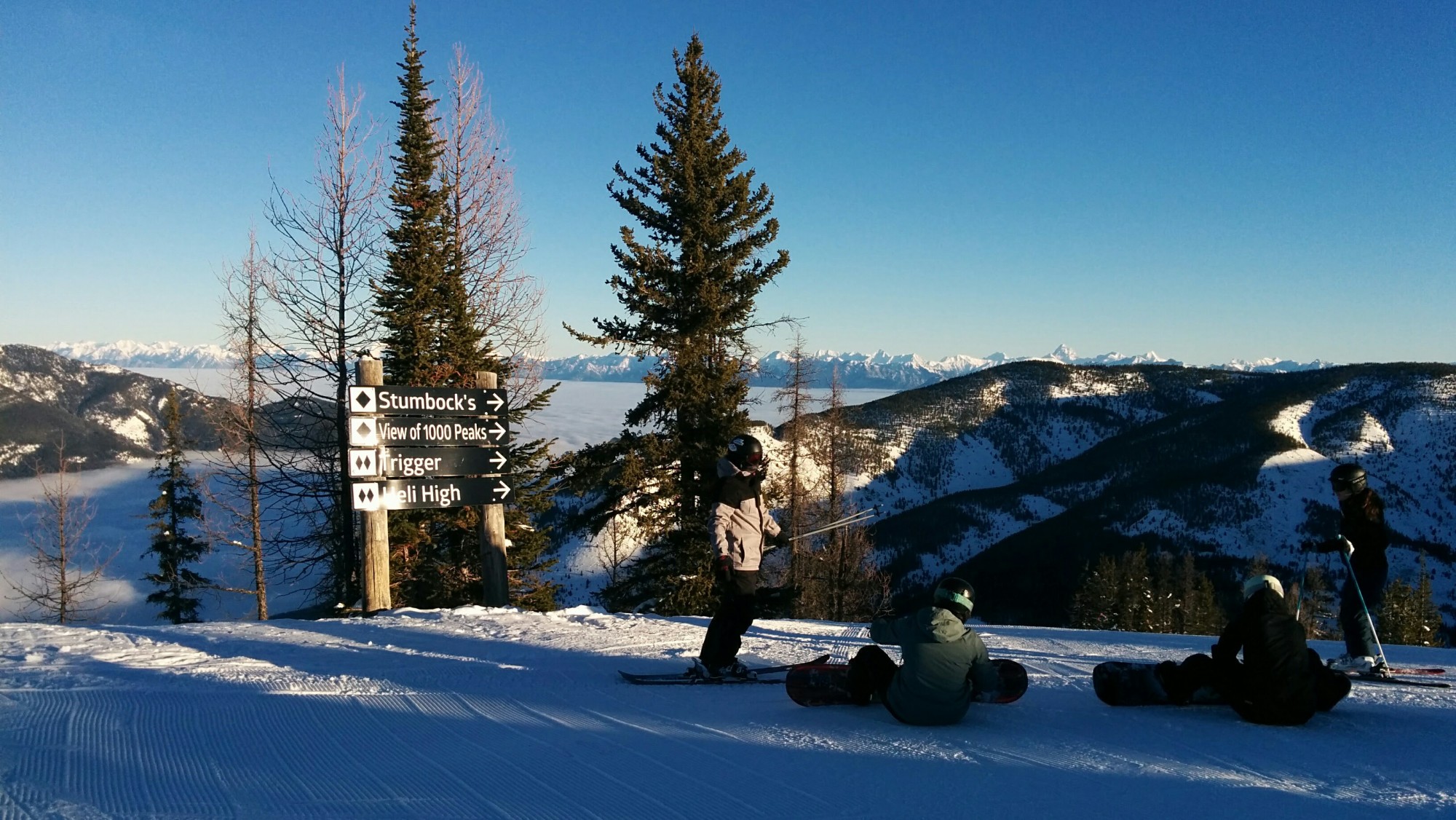 I've enjoyed some lovely clumped powder turns through the Extreme Dream Zone recently, especially in the upper and mid sections. I keep looking into the cliff band from below and determining the line that I'd like to do next time round - the snow is always whiter you might say! Founders Ridge has likewise been holding similar snow condition, where a small detour can open up a previously unexplored pocket between the main cut runs.
Further terrain openings have seen Fritz's and Whiskey Jack come online, with Powder Trail and Little Dipper set to join the fold soon. With most of the run builds now complete (in pretty good time too you'd have to say), the Mountain Operations crew have turned attentions to "groom the world" priorities, in which they'll catch all the daily regulars, run over the link trails more often, and hit many of the additional favourites plenty of times over the busy holiday period. They've been doing a solid job so far, and additional snow in the forecast prior to new years, will only add to the quality of the grooming mix. With plenty of groomed access, there's no reason not to explore a little further afield and find some new terrain for yourself.
The festivities ain't done yet, and neither is the holiday snowfall. Start singing "Let It Snow"!