Each week I look back and wonder what I'll be telling you in the wrap up, and it keeps coming up roses for snow condition! Regular top-ups through January didn't fail in the last week, with small falls mounting to give us regular good groom (with intermittent fresh on top) and snow loading causing surprising depth discovered in pockets out back.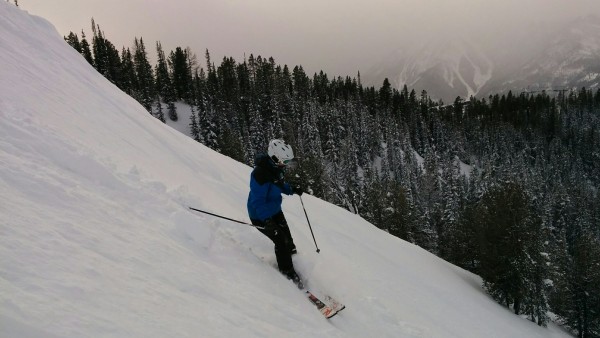 Last weekend had some great groom and soft bumps, with midweek powder remaining in the trees and off the Monster Plateau. With mild temperatures and lighter winds, riding was on fine form, and a little fresh on Sunday morning gave a sweet start for those not too involved in Saturday night revelry.
Mid week produced a powder day that kept on giving, as predominant winds strengthened and laid some wind packed pow over the groomed piste, and loaded bigtime into Taynton and the Zone. The man and his machine tasked with pushing a path out to the Monster in the wee hours described it as a wild scene out there, as large wind drifts altered the landscape and obscured the ridge road. An overnight storm gave 13cm into Tuesday morning, with that figure effectively doubled for wind catchment areas! Face shots and powder puffs were the order of the day in Taynton and the Zone, and the flexitime call was well adhered to by locals.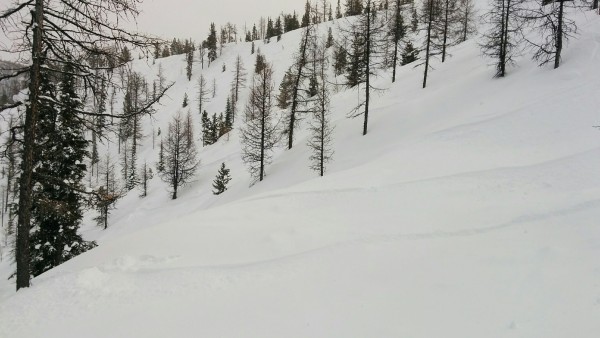 Some unseasonal warmth during the storm caused a rising freezing level that produced firm conditions on the last few hundred feet of elevation mid week. Softening has occurred into the afternoon day on day, and conditions will recover nicely as the next snowfall is groomed in.
Wednesday played out for more of the same, as we just don't do midweek tracking out these days! I went back to a spot where I'd laid Tuesday Taynton tracks, and 24 hrs later it was still easy to follow that same line in fresh. I got a little biblical on Monday's report, with a line on forgiveness in the bumps due to the regular top ups, and now allow me to continue with the advice on riding powder – seek and ye shall find!!!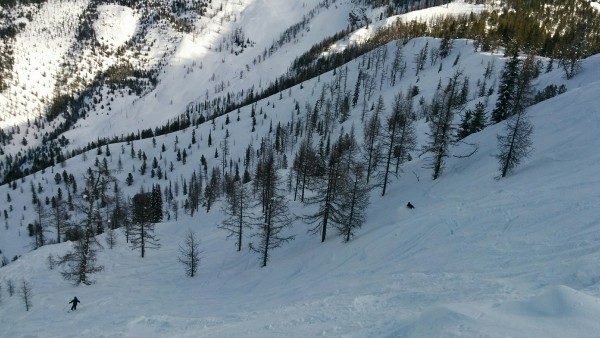 Here we go again – another weekend approaches and the snow is forecast to come join the party! An arctic front is hanging out from the Alberta elbow and extending down the Rockies, keeping things cold on the prairies and providing a barrier for the incoming Pacific warm front to mix with and drop snow across our region. Modelling projections are looking pretty positive for some new powder over the weekend. Add that to what's already there, and I'm not taking time to smell those roses - there's tracks to make!!