We'd just had a 15cm snow event into mid-week and conditions were great as we enjoyed some powder skiing out back and some good grip on the groomers that supported pencil line carving. Some of the semi regular groom such as Stumbock rode as soft chopped powder and the bumps presented soft, which was pretty useful considering the pure mogul runs were getting a pretty sizeable swell! With some easy warming into the weekend, we anticipated the heat rising as a high pressure system set up to dominate proceedings…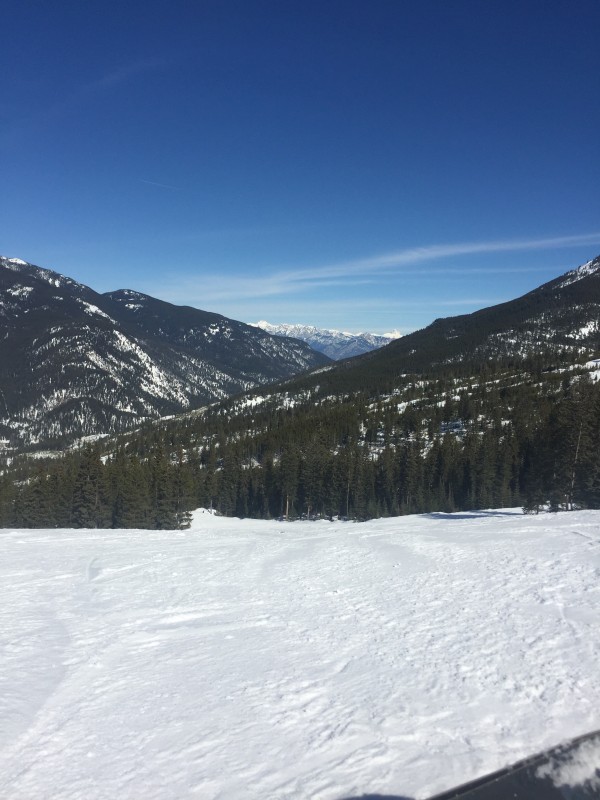 Weekend warriors were peeling off the winter armour as cloud departed, temperatures climbed, and winds died off to offer little relief from the heat. St Patricks Day promised a solar spectacular and didn't disappoint. A melt/freeze cycle had begun, and was being managed nicely by the grooming team, presenting firm yet grip worthy snow first up that became deliciously soft into the PM. Representing the drastic temperature extremes of early to mid March, I penned a couple of cheeky limericks to paint a picture:
'Twas a bloke from the great southern land;
Who'd traded to snow from the sand;
But his willy would hide;
When in cold temps he'd ride;
Apres hot tub he always had planned!
An attractive young lass loved to ski;
During spring would strip off, all to see;
Tan lines she had few;
And so she always knew;
Alone on the slopes she'd not be!
Into the new week and the intensity ramped up further – it was as though spring had quickly transitioned straight into summer! In fact, I'm certain I've endured many days of summer in London, back in my UK days, that weren't nearly as warm as our village temperatures this week! Snow conditions saw more changes than a catwalk fashion show, and we've found varied softening by the hour according to pitch and aspect. It's a time sensitive game at the moment and the difference between an hour of sun vs shaded slopes is marked. There have also been differences in manmade mix bases vs all natural snow. Some of our more avalanche risk affected terrain has had a close watch, and some closures during early afternoon have come into effect for areas in Taynton, as the warmer nights and roasting days require the snowpack to 'reset' with some cooling off. Some more solar protected areas in the higher elevations are still skiing a consistent spring powder feel, so carrying the compass to align with the north is rewarded.
So, conditions are continuing pretty similar for the next couple of days with the heat hanging out. A sample sequence for a decent day out in the current conditions is as follows: Warm up on the lower pitch, lower mountain groom for the first hour or two before moving up the mountain once the sun is cooking up the atmosphere. The crew are working to prepare most of these manmade mix runs on the late shift to provide some early turns with a firm but fair product. By noon, you can start to think about seeking out softened natural snow through Sun Bowl and Founders, as well as the sun drenched slopes out back. With flatter runouts getting more direct sun, watch for the snow to start slowing down your planks and pitching you forward. Late afternoon, back onto the manmade base for a more supportive, softened feel to cruise out the afternoon. Essentials: Sunscreen – rosy cheeks are cute; sunburn is a pain. Layers to peel – do your best impression of a babushka doll! Water – hydrate or die!