Spr-inter - a combination of two seasons in one. Differences can be found through elevation, aspect, temperature, wind exposure and precipitation type. This past week has seen elements of all of the above!
Things got pretty warm last Thursday and we narrowly missed the sweet spot, as several systems combined to bring moisture into the region. While the winds brought in snow for the top half of the mountain, it was liquid state for the lower slopes, which gave the first true day of slushtatsic riding, and we ended the day in wet gear but with wide smiles. While Friday brought another few centimetres up top, it was decidedly tough going for the lower half of the mountain, and my mind resounded with echoes of my curling season as "hard" became the call on mid mountain, due to a cold front coming through and dropping overnight temperatures.
The grooming staff got a little to work with into Saturday as overnight top to bottom snow got churned into the piste, then a repeat on Sunday enabled incremental increases in the quality of the mid mountain. Lower groomed slopes were actually in pretty good shape by Sunday with rippling wintery corduroy in the AM and softer, grippy snow in the PM. It seems this past week has brought us into the Spring cycle now, where fluctuating temperatures over day and night combine with sun and wind exposure to deliver a daily (and often hourly) changing product that can go from challenging to hero to slush, and hitting the right window makes all the difference.
Upper mountain groom was a whole different kettle of fish over the weekend however, as wintery powder was laid out beautifully down View of 1000 Peaks and Stumbock's. They've continued to ski pretty well throughout this week too, as has upper Schober's, as wintery conditions persist up top, particularly out of the all day sun.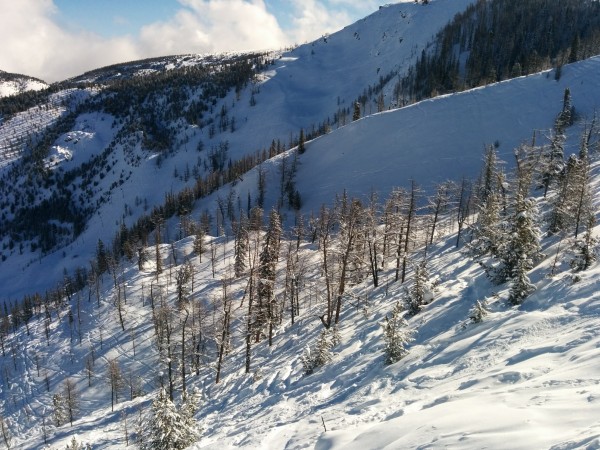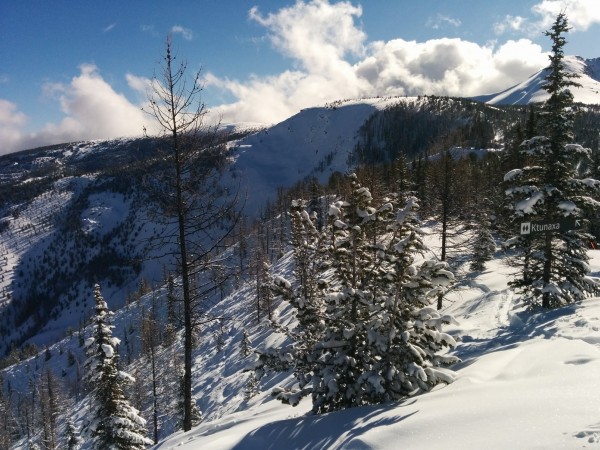 Speaking of good conditions have a look at these photos taken out in Taynton last Sunday! We got snowfall of 12cm into the weekend, another 5cm during, and +5cm since (added to by some hefty wind loading too, no less!), which lays a valid claim that the end of season conditions may be as good as those at the start. The feel out back through the weekend was very mid winter, and the Monster Tow cat operator had not seen it so busy on the drag on any previous occasion, so it seems the public were voting with their feet! One of our long time Avalanche Technicians has been working intermittently this season between other contracts and on return, continually registers surprise that the late season coverage and condition is of such a high quality! While warmer, sunnier days may start to form some sun crusting on exposed northerly or easterly aspects, any additional snow will keep us happier than a pig in mud! The forecast models are showing a split decision on precipitation into the weekend as moisture coming into the region interacts with an Arctic front over the Rockies, so I suppose it's anyones guess as to what will come our way.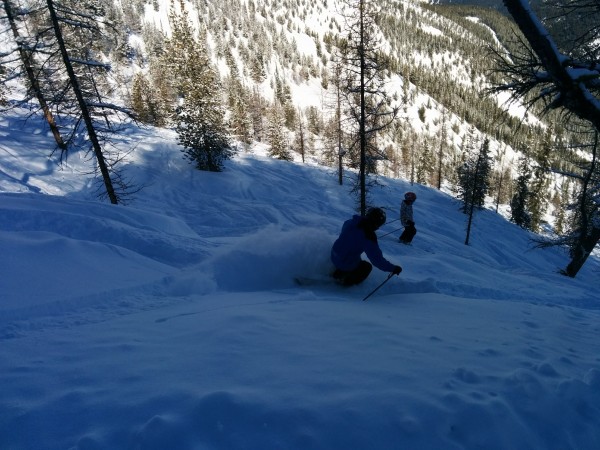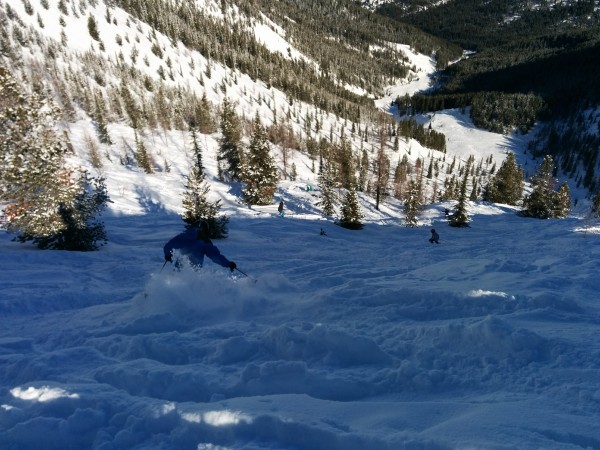 With an Easter long weekend boasting a ski event in the Canadian Alpine Masters Nationals, a snowboard and cycle event (Banks, Cranks & Brews), and potential for both sun and snow, it's bound to be an environment full of atmosphere in both senses of the word. March is sliding by, and so is the season, so get the goods while you can!