We got 8cm up top last Thursday and Friday which gave us the regular top up into the weekend (to which we've become rather accustomed, so long may this trend continue!). Groomers were fantastic for Friday with the new snow bonding into the mix and providing some sweet shooshing turns. This set us up for a Paddy's day Saturday where soft snow and sunshine were happy bedfellows, and the craic was had in droves on a day when the most tenuous of links gives cause for celebration! The lyrical qualities of the language had me spouting poetically (and as it turned out, prophetically!) in the daily report with this shiny little emerald:
The luck of the Irish, the rub of the green;
A season consistent is what we have seen.
Spring in the air, yet still winter on snow;
Caring well for our slopes - you reap what you sow.

Leprechauns are known for concealing their gold;
I'll take it as metaphor, and while ever it's cold,
The heavens can open, dumps to anticipate.
Our treasure is snow, the post season can wait!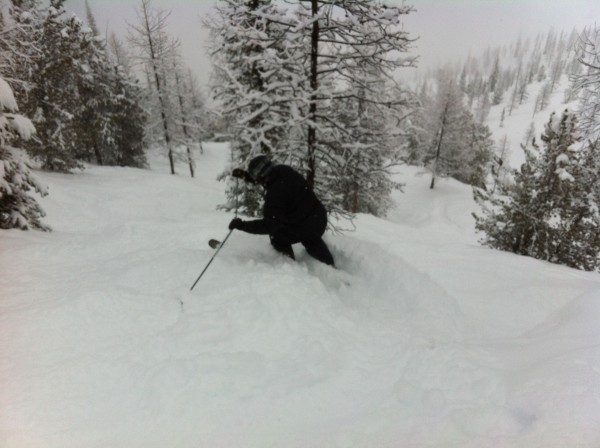 Teasing flurries on Sunday afternoon were slow to get going, and as the evening arrived, the promise was still not recognised by some folk. Accumulations mounted slowly in the village, while things kicked into higher gear as elevation increased. Monday morning lacked the Boomtown Rats sentiment, as happy faces enjoyed a casual vibe on a quieted mountain, choosing lines at will. The system passed with very little wind activity, so minimal control work was required and terrain quickly opened. The figures totalled 19cm at summit down to 6cm at the base all told. Anything groomed on the late shift was superb, with an inch or two atop fresh cord, making for creamy turns. The Dream Zone and Taynton were on such good form, and I skied boot deep through sluffing snow in Orca and the coffee cliffs, then a beauty line with the one of the brainstrust beyond C-Spine, where face shots and soft drops got the hoots going!! Heli High was popular, and many folks eschewed the hike in favour of repeatedly good lines there all day. Spring or Winter? It really doesn't matter with snow like this!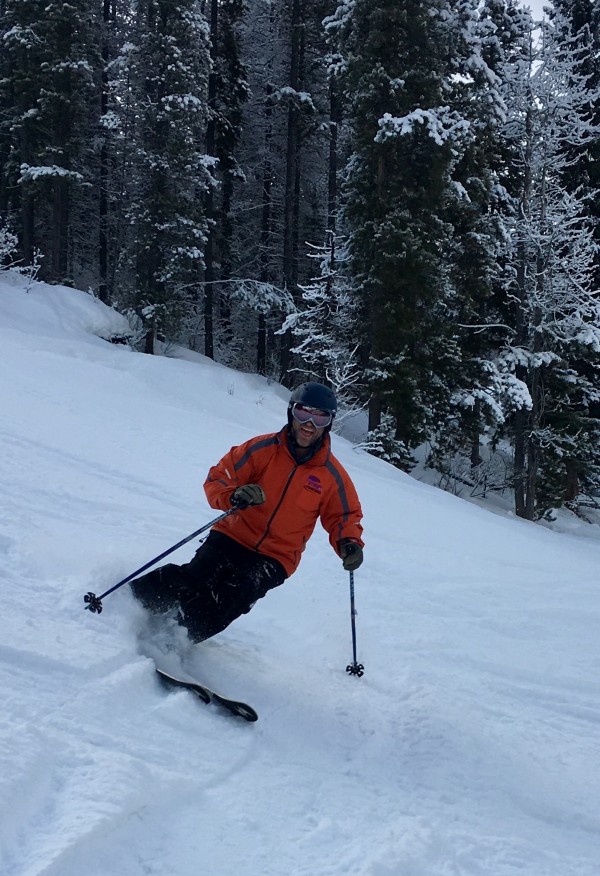 So here's where it's at coming into the weekend: Wednesday hikers still found untouched, over boot deep lines out in the new terrain. I skied one of the Taynton 'highways' Donnie B's, for plenty of turns in soft untracked, then soft tracked/packed down Funnel, and a wide open playground on Landing Strip. Taynton trail is in awesome condition and has been very good all season in fact. Extreme Dream Zone acts as a protective harbour and soft loose snow abounds on the open faces under cliff bands, and through the trees. Mid and lower mountain off piste varies according to aspect and shade, with less sun drenched slopes maintaining soft snow, especially where less trafficked. Sunnier slopes tend to be better afternoon prospects generally, with the ability to cruise and tan simultaneously. Groomers are a day to day prospect, with the general trend of some crispiness early (although not yet the impenetrable stuff often associated with spring mornings), and beautiful softening late AM / early PM, when the real 'hero snow' comes into play, as an inch or two of sugary goodness sits atop a supportive packed base, until disturbed by the planks to fly around the outside of your arc! With sun backing your path, form some nice shapes and create silhouettes to rival the Charles Angels or James Bond opening credits!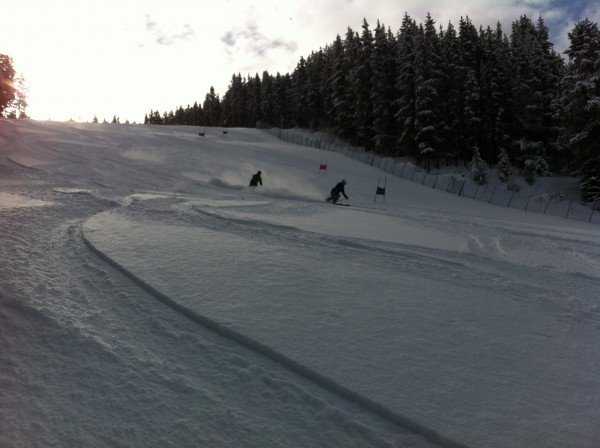 Oh, by the way, I should mention that there is a mix of weather patterns formulating to hit us with some more of the love from above coming into this weekend (of course!). The main players are warm, moist air coming up from off the California coast, and a cold unstable airmass pushing east from off the southern BC coast. It may come with some blustery winds, so batten down the hatches and plan for some more soft turns amongst the deposits. Most modelling shows Thursday night into Friday as the likely timing (hmm some deja vu I am feeling?!), with more potential through Saturday and then clearing for some sunny breaks for the rest of the weekend. What with High Notes Music Festival and our twilight hours until 5pm for Mile One on Saturday, it's shaping up to be another one to savour!