We've had a right old bunch of decent snowfall come through again! Honestly folks, if my beer glass got topped up with this much regularity, I'd never know to ask if it was half full??!! Here we are just drinking it all in (sometimes literally with the odd face shot on an in breath!). The week has been bookended with strong midweek snowfalls either side of some great riding under bluebird sky for a fun filled BC Family Day weekend. This weekend, it's time for some play for other provinces too...
Speaking of last weekend, the rumour mill was turning, as news of a test run on Saturday had folks getting pretty jazzed for what might result. During the week it became official - Weekend Snowcat tows to the Monster!! Easy option, pre purchased tickets to save energy on the steepest part of the journey from Never Never Land to the Plateau, are likely to become a dedicated pocket item for the hardcore, powder hungry riders!! Having hiked out with youngsters last Sunday, I can see plenty of parents would welcome the idea of not having to carry the kids gear as well as their own! This could be a game changer for many... Get info and tickets at Guest Services.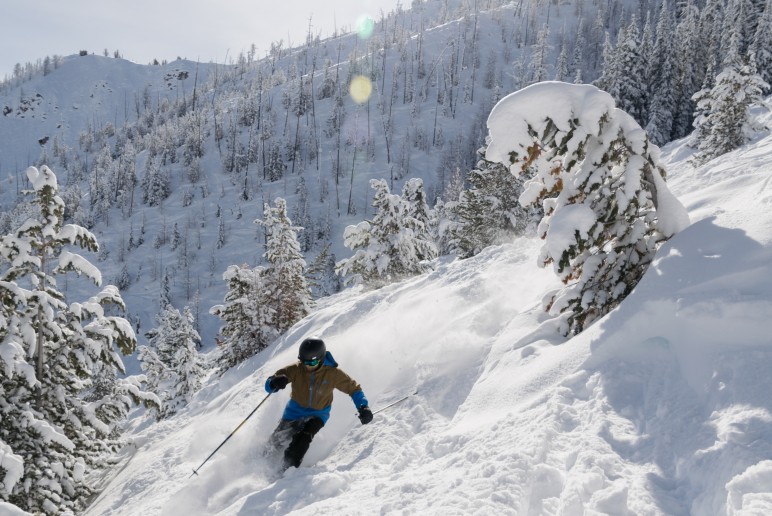 Several days of fat flake snow late last week gave feelings of snow globe living and set up for an awesome weekend, where knee deep blower pow was found in untracked lines in the new terrain. I skied a bunch of light windpack on the Monster with some boot deep pockets, while the traffic spread out along the ridge and seemed to disappear, as the fall lines swallowed them up. Frontside was nice off piste too, with powder in the Zone and among trees in Founders and the Sun Bowl. Groomers were so grippy that glue and geckos were employed as descriptive simile in the daily reports - grooming has been so good this season in general, and early carve laps are becoming part of the staple diet! It was nice to catch a few bright sunny days as it seems it's been snowing more days than usual so far, and Monday especially brought some stunning views of the surrounding mountains. It was destined not to last though, as Valentines day gave a snowy gift, and a bumps clinic seemed the right thing to do as powdery and soft is how I like them most!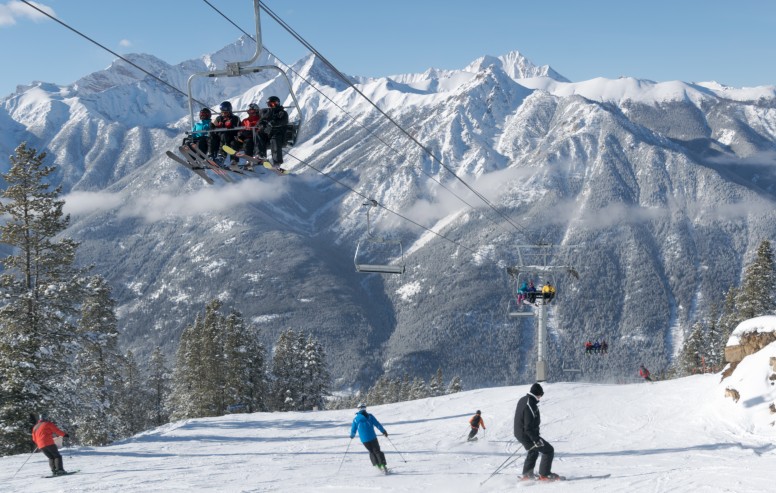 Forecasts call for more snow into and over the weekend, with Thursday, Friday and Saturday all likely to place deposits in our account. With that in mind, you can bet on some really good riding conditions, and with the Alberta Family Day vibe in session, it should be an awesome atmosphere that visitors and locals alike should get themselves up for. The annual torchlight parade and fireworks will be illuminating our Saturday eve, and a host of other events are running over the weekend too. We're happy to host you, and if you didn't feel the Valentine's Day love, rest assured that Mother Nature has got you covered out here!