The colder weather of mid February coincided with about as long a dry spell as we've had this season so we were happy to get back into the swing last weekend with milder temperatures and new snow last Sunday (admittedly, that's not saying a lot - we only went about 6 days between 4 inch bookended snowfalls!)
Saturday was a warmer, sunny day, with local regulars coming out and finding boot deep heliski style turns through secret stash lines, despite the lack of new snow! As I've maintained since my first season here back in '01/'02, this is a good mountain to explore and get to know well, as the loyalty program pays out big rewards! Frontside bumps were a really nice soft pack that allowed some attacking lines, and quite frankly, surprised me with the quality after the colder weather. Out on the prepared slopes however, no surprises at all as the quality of the grooming was superior to that of a hirsute hipster, and the grip had maintained beautifully all week, to the point where I'd been making comparisons to a puppy playing tug-of-war!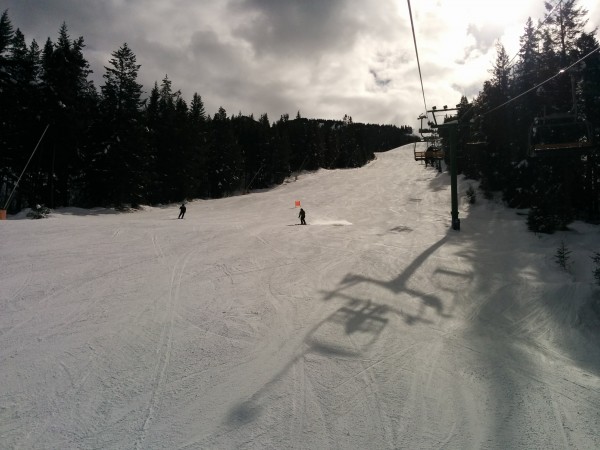 Sunday promised a little new snow, and it got going before lifts loaded, continuing into mid afternoon for a total of 9cm up top. With the winds kicked up a notch, it took no time at all to load into the Zone and Taynton, meaning it skied more like 15cm. I skied through Zone 2 and Orca around 1030, finding wind lips at the entry and depth on the drop in! Fresh on groom was magnificent skiing all day and there were plenty of options to choose from. All the weekenders who aborted early departures scored powder play points in overtime!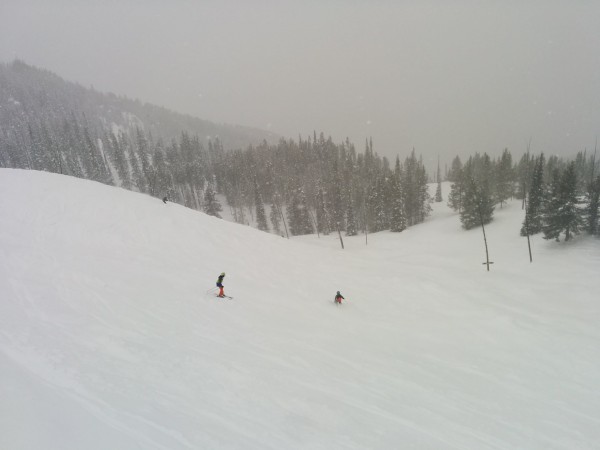 Rounding out the last days of February, the grooming crew let us keep playing in clumped soft snow on Monday and Tuesday, as they left all but the cat track access trails alone throughout Sun Bowl and Founders, and concentrated on some premium cord for Rollercoaster, Powder Trail and Sunbird runs especially. Wednesday laps through several Taynton runs saw some settled powder lines with few tracks, soft packed powder, or soft packed bumps lower in the drainages, all of which were great riding and enjoyable in their own right.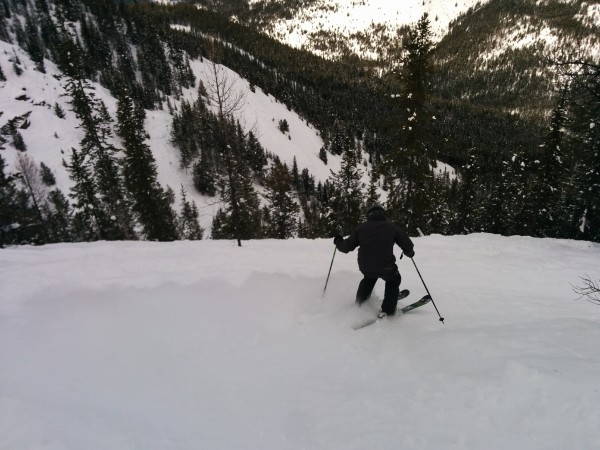 February brought us to over 4 metres of total season snowfall to date and as we head into the first weekend in March, there is more snow looking likely in the forecast for Thursday night into Friday. With moderate seasonal temperatures back in play, it's set for a sweet skiing, deck drinking weekend, where I'm looking for snow to fall from the sky and fly from my feet in equal measure!