We moved into last weekend on the back of a few 3cm top up days, and conditions were really nice come Saturday morning, as a fresh skiff bestowed the groomers with buttery beauty. The crew were out in force, grooming paths all over the mountain for the weekend warriors. Off piste snow had kept pace with surprising amounts of untracked turns through Heli High trees, and consistent soft pack on the open Heli Face. We thought it was all pretty sweet for a Saturday, and wondered if any more would fall that day…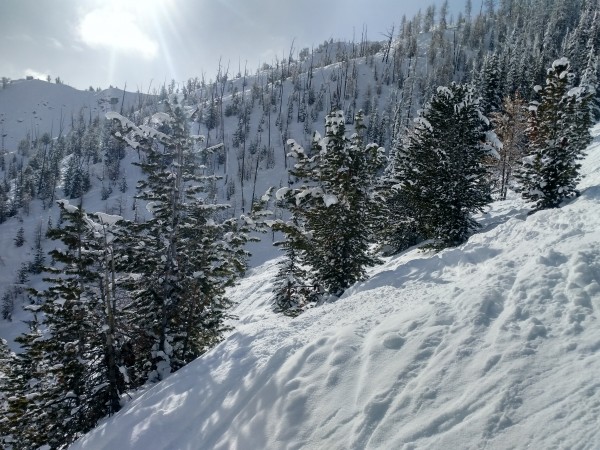 BLOWWWEERRR!!!!! WELCOME TO PANO PRIMO-LOFT!!! This was the good oil for the Sunday morning report after a truly crazy situation occurred Saturday afternoon. From the lower mountain, it looked cloudy up top, and the atmosphere seemed to hold enough moisture that you felt a little snow may fall. Folks down for lunch were saying it had started coming down pretty nicely at summit, and by close I had colleagues getting all worked up about their great runs through Taynton when it hadn't snowed all day down on the lower mountain – the excitement of youth thought I, the old hand who'd seen a thing or two. I figured I should get the cold, hard facts from the Avi Techs and popped into the office to have a frank discussion with fellas who call a spade a spade.
Excitement had also breached these walls however, and I arrived to a discussion about the depth measure and wildly light snow density reading. We'd had 20cm above the 2000 metre mark since 6AM, and the Tech in question had been second guessing when checking density, as it was the lightest weight he'd measured in 14 years on the job either here, in Northern BC or away in New Zealand during off season! Upon further research, it seems this was top 5% low density light powder for the quantity in any recorded measures!!!! A northern arctic front and warm, moist air from the south had been butting heads above us all day and, in an almost complete absence of wind, falling straight down and accumulating! The crystal structure meant that plenty of air between flakes kept it super fluffy, and Pano Primo-loft was born!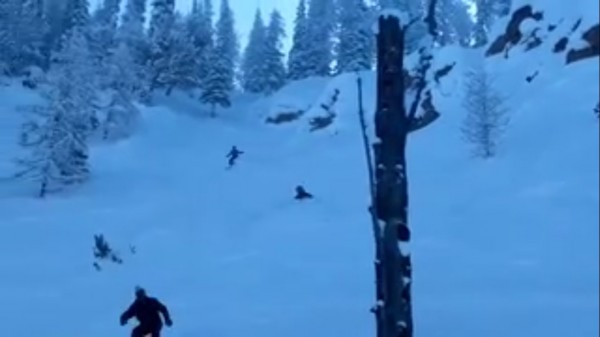 After a warm up lap on Rollercoaster that quickly turned into full carve mode due to the superior grip, I decided to sample a little of said powder Sunday morning (just for research purposes of course!) and found face shots in the Zone just making easy turns in Trigger. It barely felt as though you were in boot to knee deep powder at all, such was the ease of travel as the planks breezed through, slow, smooth and eerily quiet. Of course the peace was broken by the hoots and hollers from very happy campers out getting theirs!
A couple of cold start into clear bluebird days have brought us to mid-week, and now we approach another weekend with powder still easy enough to find out back, groomers skiing like a dream, and forecast models all in agreement for some more snow Thursday PM and/or Friday. Roll on winter!!