Unending Panoramic views, big mountain terrain, days filled with adventure both on and off the slopes, followed by cozy, warm evenings by the fire, in the hot pools, or over a mouth-watering meal, Panorama is exactly where you want to create memories with your loved ones.
Family getaways are the perfect way to build long lasting memories, create new traditions and spend quality time together. It's quite literally a breath of fresh air as you take in the unending views of mountain peaks, blanketed in snow and coniferous forests, without a city light in sight. Skiing and snowboarding, fat biking and snowshoeing, skating and cross-country skiing, delicious meals and tasty treats, hot pools and campfires, the list of opportunities goes on and on.
Once you arrive, you can park the car for the duration of your stay because you can easily walk everywhere on resort. Accommodation is nestled in both the upper and lower village, where a free, open air gondola runs non-stop throughout the day connecting the two areas.
When settled into our family-oriented ski resort, you can soak up the limitless programs and activities that run on and off the slopes and started building those ever-lasting memories.
WHERE TO BEGIN - Booking your stay!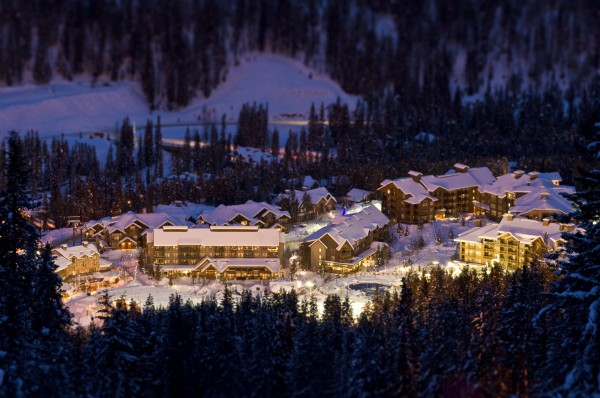 Before you arrive, you can book your stay by calling one of our agents or going online. We offer a variety of accommodation types, in various locations, but all are situated at the base of the slopes, within walking distance to the lifts. Our Panorama Springs building is a family favourite, as it is connected to our slopeside hot pools. Even if you book a stay in one of our other lodges or townhomes, you'll have complimentary access to the Panorama Springs hot pools and sauna and the convenience of our ski in/ ski out village. Be sure to check our deals & packages before booking! Top Tip: For the best deals, consider booking a mid-week stay or well in advanced. Deals & Packages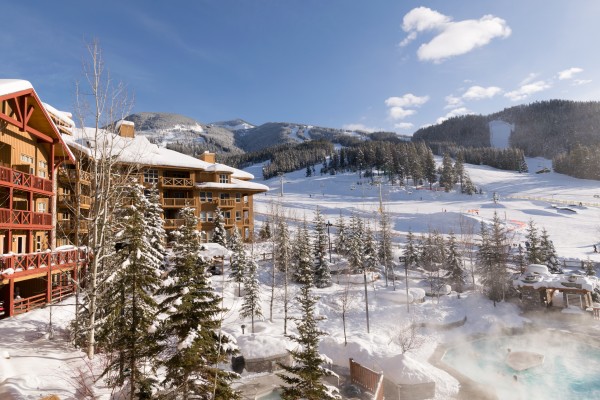 SAVINGS – LIFT TICKETS
If you are bringing out the little ones, or are new to the alpine scene, maybe a full day of hitting the upper lifts is not entirely necessary. Here's some ways to save.
Discovery Zone tickets are available for a reduced cost, and gives you access to the Discovery Quad, Silver Platter, Red Carpet, and Little Ripper Carpet. These tickets are excellent for beginners, or anyone who is looking to start on easier terrain. In fact, this entire zone was specifically designed for families and beginners.
Afternoon tickets give you full mountain access starting at 12:30, at a reduced price and on Saturdays these afternoon tickets also include night skiing so you can ski until 8pm.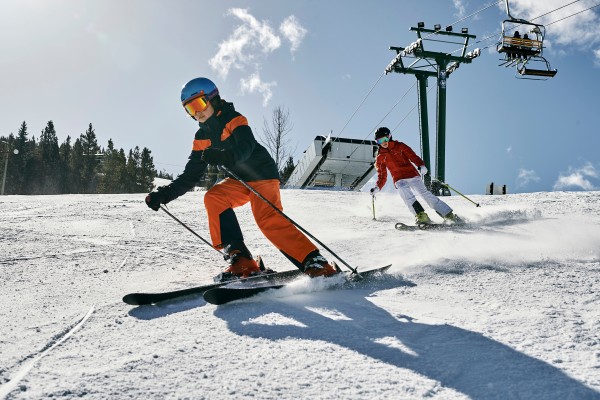 Did you know you can purchase your lift tickets online? If you book two days in advanced, you can receive discounts on lift tickets. You can also save if you book your passes at the same time as your lodging.
Load your passes online to save time while you're here, get in more laps, and more family time! It's easy and totally stress free.
Under 6 or over 74? You can ski for free! You will still need to stop by Guest Services to collect a pass though.
Panorama is a proud participant in the Canadian Ski Council Grade 4/5 Snow pass- what does this mean? Kids in grades 4 and 5 can ski or snowboard 2 days at Panorama for free! Make sure to check out the website for this snow pass because there are 125+ other ski areas that are also participating in this program. Grade 4/5 Pass
If you are not a season pass holder and you are looking to save on lift tickets, the SNOW+Card is the best deal on the mountain. These cards go on sale in October and offer major savings on 3 or 5 day passes. You could be skiing for as little as $60 per day! SNOW+ Card
NEED A LESSON?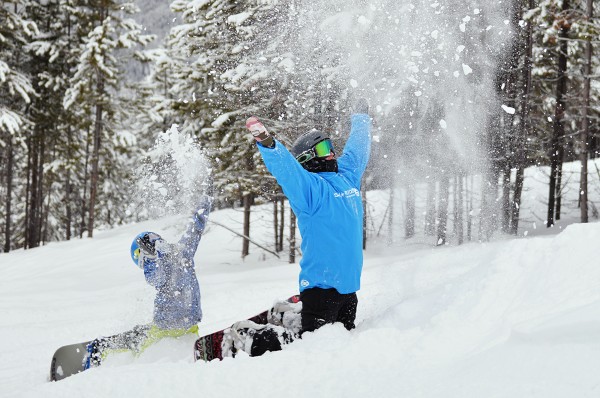 We offer a variety of programs for all ages and abilities to get you comfortable and help you advance on the slopes. There is opportunity for groups lessons or private lessons, that can each be catered to adults or children. There are also improvement sessions that can be booked to build your skills. There are a wide variety of programs to pick from so that you can get exactly what you or your family needs to feel confident on the slopes. Ski & Ride
RENTAL & REPAIRS
If you need gear, we have also got you sorted. We rent all the gear you need to hit the hill. But we don't stop in the alpine. We also offer cross country skis, skates, snowshoes, and fat bikes to give you the full Canadian winter experience. Getting rentals couldn't be easier, with a central location you can save yourself the hassle of carrying your own gear around during your stay. Our rental shop is located right next to the lifts, so you can seamlessly wander into grab gear, and be on the lifts shortly thereafter.
The rental center also does tuning and repairs. You can enjoy a specialty coffee while we give your gear some fresh wax before you head out on the slopes. Rentals & Repairs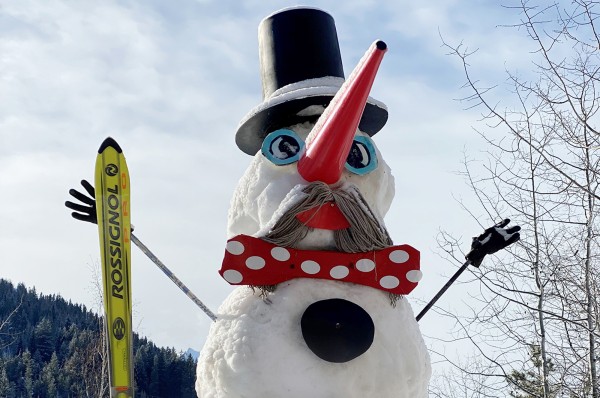 ON MOUNTAIN FUN FOR KIDS
While you are out getting turns in with the family, be sure to venture onto Canadian Discovery Trail, off the Discovery Lift. It's an all-time favorite run for kids of all ages that runs through the forest.
Another hidden gem that you can keep an eye for with the family is Fort Hide & Seek and the Secret Forest. These areas can be accessed off Old Timer, which requires the ability to ski blue terrain.
CHILDCARE
If you've got wee ones, 5 and under that aren't quite ready to hit the slopes, we have lively and animated, highly trained staff at Wee Wascals, our daily childcare program. Or, if you want to see how your littles would do on the slopes, you can enroll them in our Snowbirds program. This one-hour private lesson is designed specifically for children ages 3-5. Their instructor will pick them up and drop them off right from Wee Wascals. Childcare
THINGS TO DO
DAILY EVENTS & ACTIVITIES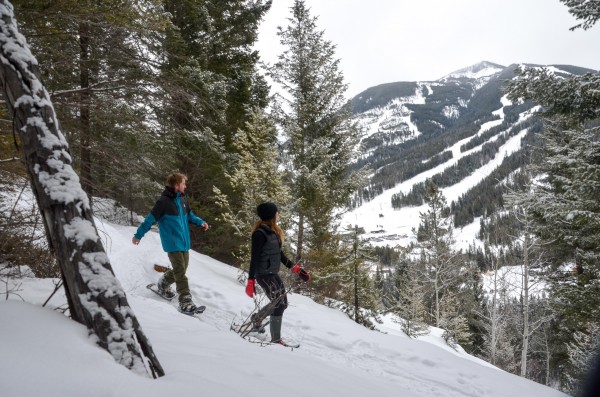 All season long, every day, we have events and activities happening. From guided snowshoe tours, tie dying, storytelling, campfire and smores and other delicious treats, to trivia and musical bingo nights, there is something for everyone. Daily Events
SPECIAL EVENTS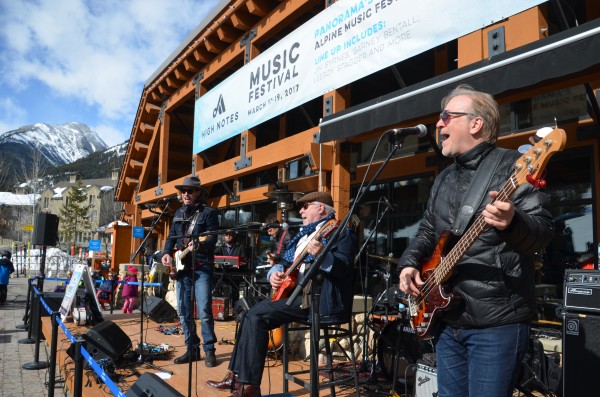 Along with our daily events, we also have special events happening throughout the season. Special events include live music, rail jams and races, training camps, films festivals and all kinds of other features on and off the mountain. You can see what's happening during your visit or plan your stay around one of these events. Special Events
HOT POOLS
The best way to warm up after a big day in winter wonderland is to drop into Canada's largest slope slide hot pools! Located at the base of the slopes, there are 3 separate pools at varying temperatures during the winter months and a dry sauna to ease those sore ski muscles. All guests staying in Panorama rental lodging have complimentary access to these hot pools. They are exclusively for guests staying overnight in Panorama accommodation. Many of the lodging buildings on the resort also have access to their own hot tub which is private to those guests staying in that building. Hot Pools
WHERE TO EAT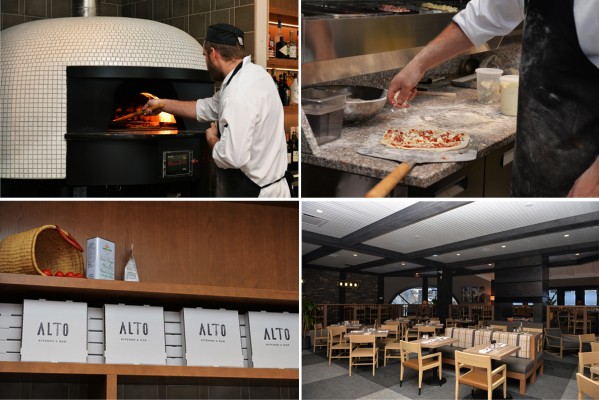 We have a wide and delicious selection of dining options available, for dine in, on-the-go or take out. All of our dining options offer a comfortable, relaxed setting, with quick and friendly service. Kids menus are also available. Here is our dining guide to help you decide where to start. Dining Guide
INSIDE SCOOP from Tanya Koob of Family Adventures in the Canadian Rockies
If you want to learn more about Panorama, or why it's a great location for a family ski vacation, check out this guest blog post written by Tanya Koob of Family Adventures in the Canadian Rockies. Tanya goes in depth about all of our terrain for every level of rider, from the Magic Carpet to the Monster. To read Tanya's blog post, click here.
---
3 DAY ITINERARY
Three days at Panorama will give you just enough time to enjoy some key experience, but it will also build up your appetite for future visits. The best way to soak up a quick 3 days with us is to spend time exploring the slopes, book a lesson to improve your turns, venture into the bowls where there is intermediate and expert terrain or revel in the perfect fall line, spectacular views and excellent corduroy.
On your 2nd day, rent a pair of skates, cross country skis, or a fat bike and go on a family expedition. Or, an all-time family favourite is to grab a pair of snowshoes and go for a guided hike followed by roasting s'mores on the campfire. Kids are well catered for with nightly events so drop them off at a movie night or children's workshops and enjoy a nice dinner at Alto Kitchen & Bar.
Don't forget to soak in the giant hot pools, enjoy a fondue dinner on the mountain, or even take in a half day family snowmobile tour and explore a beautiful waterfall with Toby Creek Adventures.